Oct 17, 2023
Celebrate these 2023 SFFILM Rainin Finalists with us.

Supporting feature filmmakers since 2009
SFFILM is thrilled to announce the finalists for the 2023 SFFILM Rainin Grant, the flagship artist development program offered by SFFILM Makers in partnership with the Kenneth Rainin Foundation. Twenty-eight filmmaking teams have been shortlisted as contenders to receive funding and professional support for their narrative projects at different stages of production.
The SFFILM Rainin Grant program is the largest granting body for independent narrative feature films in the US, and supports films that address social justice issues—the distribution of wealth, opportunities, and privileges—in a positive and meaningful way through plot, character, theme, or setting. Awards are made to multiple projects once a year, for screenwriting, development, and post production. Recipients are offered a cash grant up to $25,000 for screenwriting and development, up to $50,000 for post production as well as a two-month residency at FilmHouse, SFFILM's premier artist residency space.
The program is open to filmmakers from anywhere in the world who can commit to spending time developing the film in San Francisco. Applications for 2024 will reopen in late fall.
2023 SFFILM Rainin Finalists
Blue Veil
Screenwriting
Shireen Alihaji, Director/Screenwriter; Jaime Ballesteros, Producer
In the wake of 9/11, a First-Gen Muslim teenager discovers her mother's cassette tapes. As music unlocks memories, she discovers who she is.
Scruples
Screenwriting
Ifeyinwa Arinze, Director/Screenwriter/Producer
Set against the volatile backdrop of a Nigerian all-girls boarding school, a troubled twelve-year old girl seeks refuge under the wing of the school's beguiling senior prefect and embraces darker parts of herself until she is faced with an unexpected cost.
To Kill a Mongolian Horse
Screenwriting
Xiaoxuan Jiang, Director/Screenwriter
In a small mining town bordering Mongolia and China, Sayna, a Mongolian horseman and ex-horse racer, tends his family ranch while working as a background performer in a horse show at the local tourist site. But, contrary to the majestic Mongolian cavalryman he performs at night for the tourists, Sayna finds his real life as a herder on the verge of disintegration.
What God Meant to Be Free
Screenwriting
Amy Campione, Director/Screenwriter/Producer
After missing for weeks, a young woman mysteriously returns home pregnant, claiming she was abducted by aliens, only to find herself fighting for her life when she is kidnapped by a fanatical religious group that believes she is carrying a religious savior.
In Case of Apocalypse
Screenwriting
Olivia Peace, Director/co-screenwriter/Producer; Imani Mixon co-screenwriter
After a mysterious toxic algal bloom leaves them stranded on an island off the coast of Detroit, a DJ and local scam queen must find their way to shore before the island, and their romantic relationship, crumbles around them. Whether they survive has everything to do with what they decide to keep… and what they have the courage to leave behind.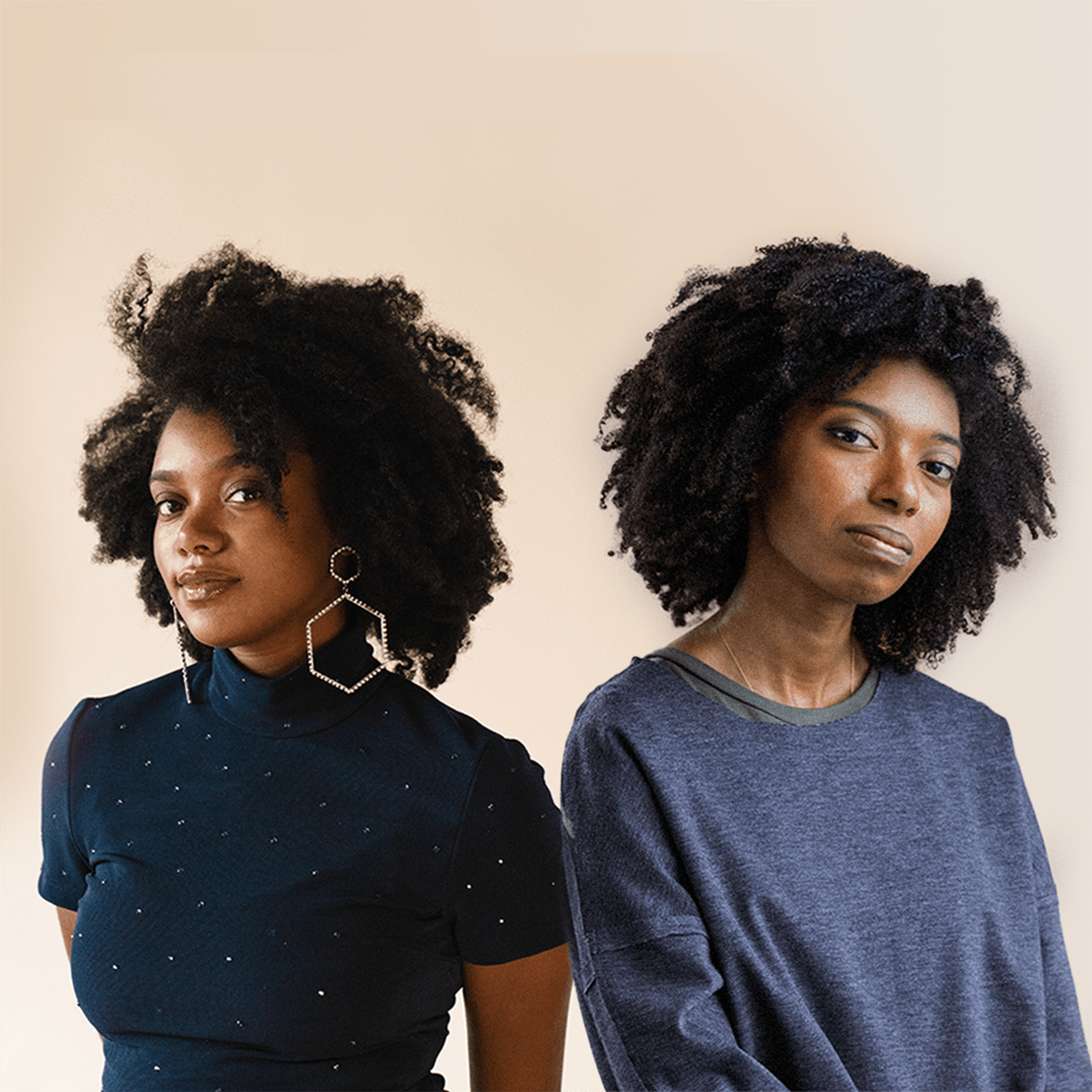 The Deaf Club
Screenwriting
Jessica Flores, Director/Screenwriter
San Francisco Mission District 1979; MILA MARTINEZ, a young meek Latina woman trying to break away from her overprotective family, unexpectedly finds a home at a punk venue that also happens to be a club for the deaf.
The South is my Sister's Skin
Screenwriting
Zenzele Ojore, Director/Screenwriter
In the belly of the American South, we watch two Black sisters grow towards and away from each other over several decades. As one struggles to reconcile with their shared past, the other attempts to forget.
Take Me Home
Screenwriting
Liz Sargent, Director/Screenwriter; Minos Papas, Producer
Anna, a cognitively disabled adult, and her aging parents struggle to find a fragile balance in sharing a home and meeting each others' needs. When this balance is shattered, they must find new ways to care for each other and to define their own independence.
In the Summers
Post Production
Alessandra Lacorazza, Director/Screenwriter; Daniel Tantalean, Producer; Alexander Dinelaris, Producer; Rob Quadrino, Producer
Culminating over four summer vignettes, Latine sisters, Violeta and Eva, visit their father in an expansive story exploring the growing pains of childhood to the reflections of adulthood.
Buffalo Stone
Development
Lily Gladstone, Screenwriter/Executive Producer; Ivy Macdonald, Director; Ivan Macdonald, Producer; Daniel Glick, Director/Writer/Producer; Sarah Clarke, Screenwriter
Buffalo Stone tells the story of two estranged Blackfeet sisters who, after their mother's death, reunite and are drawn into a bold effort to return buffalo to their ancestral lands in the face of hostile and violent cattle ranchers
Starfuckers
Development
Eli Raskin, Producer
A high-end rentboy living an insular life in the Hollywood Hills becomes obsessed with a mysterious star of the underground drag scene. His identity is called into question and life begins to unravel as he discovers the true objective of his new friend.
Earthquake
Post Production
Neo Sora, Screenwriter/Director; Albert Tholen, Producer; Aiko Masubuchi, Producer; Eric Nyari, Producer; Alex C. Lo, Producer
A fictional coming-of-age story set in near-future Tokyo, EARTHQUAKE follows a group of friends nearing the end of high school whose teenage antics collide with the anxiety of growing up in an uncertain world. As frequent tremors foreshadow a looming catastrophic earthquake, one of the rabble-rousing teens must decide between continuing a life of youthful abandon or losing one of his best friends, whose blossoming political consciousness has made him increasingly distant.
Wishes Sink in Man Made Lakes
Screenwriting
Faye Ruiz, Screenwriter/Director
Mayari and Angel, two trans teens, have run away together and taken refuge in an old cheap seat theater during its final summer before closing. Aided by an online forum for trans women, the two girls spend a seemingly endless summer trying anything and everything to start hormone replacement therapy while navigating the realities of living life as trans women for the first time.
Encore
Screenwriting
Stefanos Tai, Screenwriter/ Director/ Producer
A young man visits his grandma with dementia, but she mistakes him for an ex-lover. He plays along to fill her last days with joy, but as he goes deeper into his new "role", he must fight to retain his true self.

Anita
Development
Sushma Khadepaun, Screenwriter/Director; Monique Walton, Producer; Andrea Kuehnel, Producer; Valerie Castillo-Martinez, Producer
Desperate for a better life, an ambitious woman escapes her conservative, small-town life in India by orchestrating her own arranged marriage to a man visiting from the US. But when her fierce pursuit of the American Dream begins to threaten her marriage, she realizes that in order to achieve true independence she must confront the very life she escaped.
Burning Well
Development
M.G. Evangelista, Screenwriter/Director/Producer; Simone Ling, Producer
In a re-imagining of the Prodigal Son story, on receiving news of their mother's illness, a daughter-turned-son returns home to mend complicated relationships and rediscover what family and love really mean.
Electric Homies
Screenwriting
Roberto Fatal, Screenwriter/Director /Producer
A group of friends in near future Oakland try to fix an old lowrider as thousands in their barrio leave behind their bodies and upload to a mysterious new digital utopia.
Afronauts
Screenwriting
Nuotama Bodomo, Screenwriter/Director; Monique Walton, Producer
It's 1964. Northern Rhodesia has just become Zambia. With a job well done, former freedom fighter Mukuka Nkoloso decides to take on his next big feat: the Space Race. Nkoloso leads his unlikely followers to a camp to set up an astronaut-training program and announces that he will send teenage girl Matha Mwamba to the moon in a homemade rocket. Nkoloso has led many "impossible" projects before, but has he gone too far this time?
Piratas
Screenwriting
Gabriela Ortega, Screenwriter/ Director
A struggling Dominican artist returns to the island to fulfill her late grandfather's dying wish but to do so, she will have to embark on an off-the-grid road trip with her estranged father.
Mosswood Park
Development
Nijla Mu'min, Director/Screenwriter/Producer; Avril Speaks, Producer; Gabrielle Glore, Producer
Two gifted artists meet as children at Oakland's Mosswood Park summer camp and form a relationship that leads them back to each other in unexpected ways through their lives. A sweeping and classic love story in the style of "Love & Basketball" meets "The Notebook" (with a bit of "Normal People"), this Bay Area epic explores the complex and rocky terrain of young love that never fades away, amidst an ever-changing city backdrop.
A Real One
Development
McKenzie Chinn, Screenwriter/ Director
Through a lens that's sometimes realistic and other times surreal, a bright teenager learns the power and persistence of true friendship when a closely-held secret is discovered amid the final weeks of her senior year in high school.
White Rabbits
Screenwriting
Nesaru Tchaas, Screenwriter/ Director
The saga of two families hinging on a racist murder. An investigation ensues as the families of perpetrator and victim create the existential meaning of this hate crime.
Last Harvest
Screenwriting
Justin Omori, Screenwriter
Amidst the increasingly complicated challenges of modern agriculture, an aging Kona coffee farmer must confront the reality that family dreams and traditions that spanned generations may come to an end after her son mysteriously disappears.
Dope Queens
Post Production
Grafton Reyes Doyle, Screenwriter/Director; John Reyes Doyle, Producer; Julio Lopez Velasquez, Producer
Three remarkable friends navigate San Francisco's fluorescent Tenderloin District and quickly find themselves trapped in a prison of their own making.
Movie House
Screenwriting
Minh Nguyen-Vo, Director/Screenwriter; Khai Thu Nguyen, Producer
In 1960s Vietnam, amid the Cold War, a family-run movie house becomes a haven for an eight-year-old boy who leans on the loving care of his mother and the magic of cinema to find father figures and discover the world. Through adolescence, he learns about love, sex, and his tragic family history, all while struggling to make sense of a world being undone by war.
Amoeba
Screenwriting
Siyou Tan, Screenwriter/Director
In a repressive city-state, a schoolgirl persuades three classmates at a conservative all-girls school to rebel by forming a triad gang.
Requiem for a Glacier
Screenwriting
Stephanie Falkeis, Screenwriter/ Director
A young glaciologist reluctantly returns to her estranged home in the remote Alps, tasked with assessing the local glacier for its development potential as a ski resort. She is forced to confront the origins of her estrangement from her own activist roots when challenged by her charismatic vigilante-activist mother, who's on the last legs of a long fight defending the glacier from destruction. A feminist anti-western set in a dying landscape.
The Binding of Itzik
Development
Anika Benkov, Screenwriter/Director; Lili Rosen, Producer
A middle aged Hasidic bookbinder stumbles across a craigslist ad offering "binding lessons for submissive women," and becomes tied up in a passionate BDSM affair with a stranger who threatens to change his quiet life forever, in this unexpectedly touching, late-in-life trans coming out story.
Stay In Touch With SFFILM
SFFILM is a nonprofit organization whose mission ensures independent voices in film are welcomed, heard, and given the resources to thrive. SFFILM works hard to bring the most exciting films and filmmakers to Bay Area movie lovers, to support emerging filmmakers, and to educate youth through cinema. To be the first to know what's coming, sign up for our email alerts and watch your inbox.