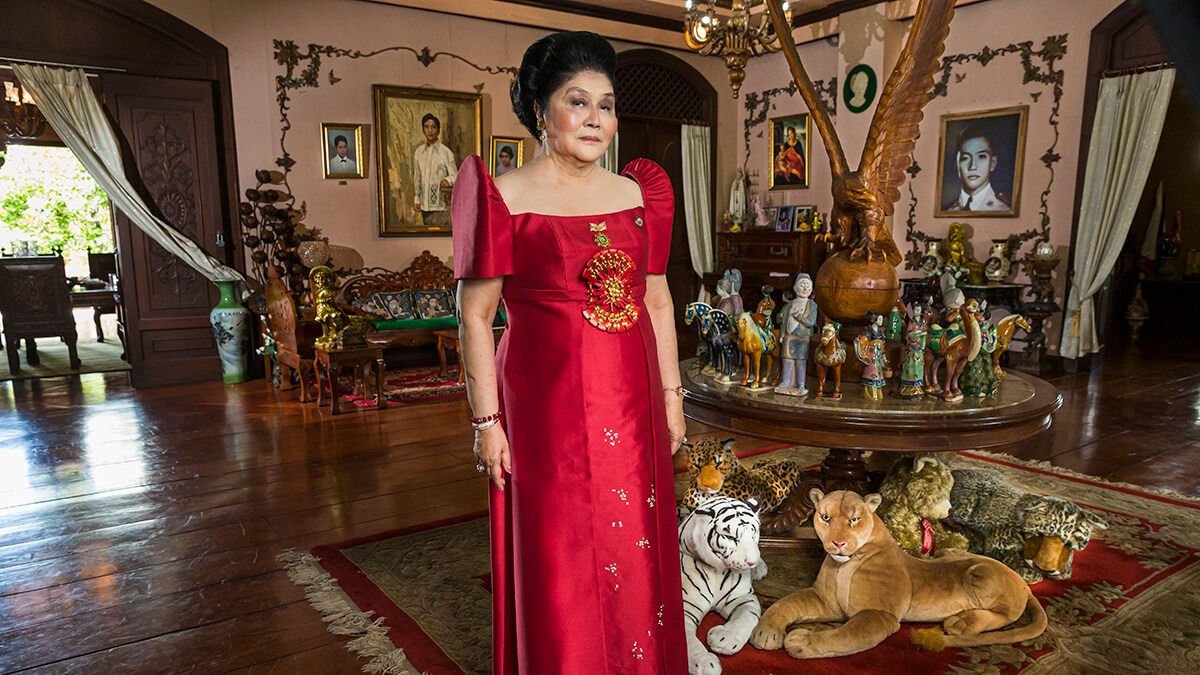 Sun, Nov 3, 2019 at 5:45 pm
Vogue Theatre
Guests Expected
Director Lauren Greenfield is expected to attend.
Description
"I always got my way," says Imelda Marcos in Lauren Greenfield's eye-opening portrait of the notorious First Lady of the Philippines. Whether she's patronizingly tossing money to kids from her chauffeured car, claiming the benefits of her husband's declaration of martial law, or creating her own island zoo that she neglects, this remarkable documentary presents a narcissistic and self-deluded political figure (ring any bells?) who is presently angling for a return to leadership through her son Ferdinand "Bongbong," and using any means at her disposal to do so.
"What Greenfield's subjects never seem to grasp is how her work manages to flatter them, captured in all their blinged-out excess, while striking outsiders as satirical and shocking. Certainly, Marcos is image-conscious enough to recognize that granting Greenfield such access could backfire in a big way. Still, her vanity and ambition get the better of her, resulting in the juiciest insider look at a corrupt world leader since Barbet Schroeder's General Idi Amin Dada: A Self Portrait (1974)." —Peter Debruge, Variety
Co-presented by
Director
Lauren Greenfield
A photographer as well as a filmmaker, Lauren Greenfield made her documentary feature debut with Thin (2006), the winner of the Grierson Award at the London Film Festival. She subsequently made Kids + Money (2008), The Queen of Versailles (SFFILM Festival 2012), and Generation Wealth (SFFILM Festival 2018).
Film Details
Language English
Year 2019
Runtime 102
Country USA/Denmark
Director Lauren Greenfield
Producer Frank Evers, Lauren Greenfield
Editor Per K. Kirkegaard
Cinematographer Shana Hagan, Lars Skree
Music Jocelyn Pook
Print Source Showtime Documentary Films