Shorts Block: New York Times Op-Docs
Fri, Nov 4, 2022 at 5:00 pm PT
Guests Expected
Director Ben Proudfoot is expected to attend.
Description
Op-Docs is the New York Times' award-winning series of short-form documentaries by independent filmmakers. Always a Doc Stories highlight, this year's selection explores the history behind the French Laundry, Mardi Gras traditions, a unique neurological condition that prevents the brain from processing faces, the complexity of entrepreneurial endeavors in contemporary China, along with ruminations on life and loss that expose a universal hope for a beautiful future.
PRESENTED IN PARTNERSHIP WITH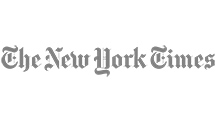 Film Details
Runtime 93
Country Various
Closed Captions Closed captions are not available for this screening.
Audio Description Audio descriptions are not available for this screening.
American Sign Language (ASL) Interpretation American Sign Language (ASL) interpretation is not currently scheduled for this event. For more information about ASL interpretation at our events, e-mail ADA@SFFilm.org.