SFFILM Awards Night 2019
SFFILM's annual star-studded fundraiser celebrates achievement in film craft with cocktails, dinner, and an onstage award presentation.
Co-Chairs Gwyneth Borden, Heidi Fisher, and Sonya Yu
Tuesday, December 3
Palace of Fine Arts Exhibition Center
3601 Lyon Street, San Francisco
6:00 pm – Cocktail Reception
7:00 pm – Dinner & Awards Program
2019 Honorees Announced!
Chinonye Chukwu
(Clemency)
SFFILM Award for Breakthrough Directing
Adam Driver
(Marriage Story, The Report)
SFFILM Award for Acting
Marielle Heller
(A Beautiful Day in the Neighborhood)
Irving M. Levin Award for Film Direction
Lulu Wang
(The Farewell)
Kanbar Award for Storytelling

2019 SFFILM Awards Night Host Committee *
Courtney Benoist and Jason Fish
Leslie Berriman and Nion McEvoy
Joni Binder and Robert Shwarts
Gwyneth Borden and Juan Fernandez
Heidi and Alex Fisher
Katie Hall and Tom Knutsen
Henrik Jones
Lisa Kleiner Chanoff and Matt Chanoff
Jim Kreissman
Nancy Livingston and Fred Levin
Julie Parker Benello and Allen Benello
Krutika and Raj Patel
Anne and Robert Pedrero
Barbara Tomber and Don Mathews
Dyan Triffo and Doug Boake
Alexandra and Spencer Wells
Diane B. Wilsey
Charlotte and David Winton
Penelope Wong and Tim Kochis
Sonya Yu and Zachary Lara
* List in formation
Benefiting Programs in Education & Artist Development
Awards Night donations support SFFILM's year-round work in cultivating the next generation of film artists, particularly through SFFILM Education, which serves more than 15,000 kids, teachers, families each year; and SFFILM Makers, which provides funding and creative support to emerging independent filmmakers worldwide.
Awards to be Presented
Irving M. Levin Award for Film Direction
Kanbar Award for Storytelling
SFFILM Award for Acting
SFFILM Award for Breakthrough Directing
Event Sponsor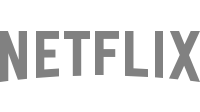 Beverage Sponsors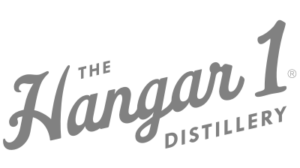 Description
Join the Host Committee and enjoy these exclusive benefits:
— Premium seating at the Gala
— Name recognition on marketing materials
— An invitation for two to attend a private pre-party (details to follow)
— Reserved seating for two at the SF Honors screening this fall featuring top-level talent (2018's guests were Armie Hammer and Felicity Jones)
Tables start at $10,000, and Host Committee tables are available for $15,000; space is highly limited. For more information, please contact Kirsten Strobel, SFFILM's Director of Individual Relations at kstrobel@sffilm.org or 415-561-5046.
For event sponsorship opportunities contact Tiffany Rapp-Sekine, SFFILM's Strategic Partnerships Manager at trappsekine@sffilm.org or 415-561-5049.
"The most anticipated film event in the Bay Area." — Forbes
"San Francisco now has a foothold in the awards season proper." — The Hollywood Reporter
"San Francisco is now an awards stop on the road to the Oscars." — IndieWire