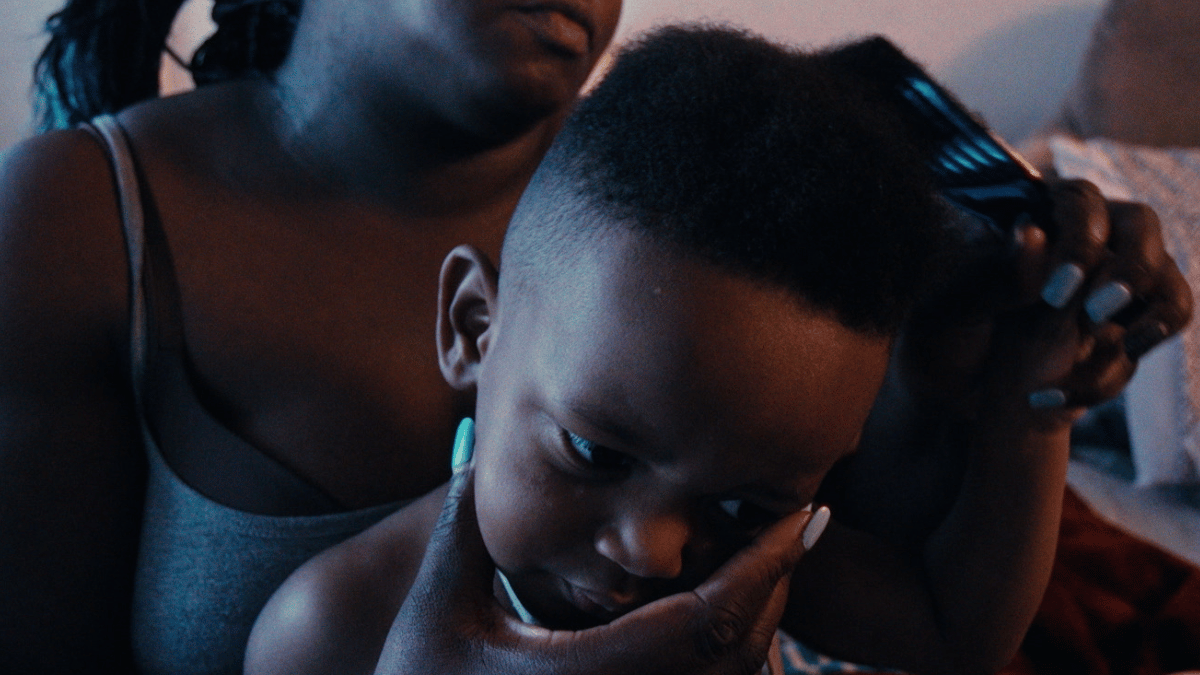 Home Is a Hotel
Sat, Apr 22 at 12:45 pm PT
Guests Expected
Directors Kevin Duncan Wong, Todd Sills, and Kar Yin Tham, as well as Participants from the film
Description
"You gotta build your whole life in a room," says one of the protagonists of this memorable documentary focused on residents of San Francisco SROs or single room occupancy housing. Available to people with lower incomes or those trying to get off the streets, the buildings are frequently cramped, often noisy, and sometimes riddled with vermin. The film tellingly reveals inhabitants who are diverse and complicated and have a wide variety of needs that these residences and their staffs are often unable to meet. From a single mother trying to find her missing daughter to an elderly woman who is going blind and facing eviction, to an ex-couple in recovery and co-parenting their son, the film gives voice to the broad range of people struggling to keep a roof over their heads in one of the wealthiest cities in the country. With poignancy and humor, Home Is a Hotel is a must watch for any Bay Area resident.
PRESENTED IN PARTNERSHIP WITH
PRESENTED IN PARTNERSHIP WITH
Director
Kevin Duncan Wong
Home Is a Hotel is Kevin Duncan Wong's feature debut. He previously made 11 short films, including the inspiration for the feature, Home Is a Hotel (2015), which won numerous awards, among them CAAMFest's Loni Ding Award for Social Justice. He is a Sundance Humanities Sustainability fellow and a 2022 SFFILM FilmHouse resident.
Director
Kar Yin Tham
After establishing herself as a producer, Kar Yin Tham makes her directorial debut with Home Is a Hotel. She is a 2022 SFFILM FilmHouse resident.
Director
Todd Sills
Producer/Co-Director Todd Sills is a documentary filmmaker and television producer based in the Bay Area. Before working with Kevin on My Little Hilton and the Home Is a Hotel short, Todd produced and co-directed the feature documentary Red Without Blue, which received the Audience Award from the Slamdance Film Festival and the Jury Award from the Frameline Film Festival, among others. Before being acquired by the Sundance Channel, Red Without Blue screened at film festivals, universities, and museums all around the world, and garnered glowing reviews in The SF Chronicle, The LA Times, The Advocate, The Seattle Times and The Guardian.
Film Details
Language English, Cantonese, Spanish
Year 2023
Premiere World
Runtime 92
Country USA
Director Kevin Duncan Wong, Todd Sills, Kar Yin Tham
Producer Kevin Duncan Wong, Kar Yin Tham, Todd Sills
Editor Kristina Motwani
Cinematographer Seng Chen
Music Catherine Joy
Print Source Home is a Hotel, LLChomeisahotel@gmail.comhhttps://www.homeisahotel.com/
Closed Captions Yes, closed captions are available for this screening. Please let us know if you would like a device when purchasing your ticket or by emailing ADA@SFFilm.org.
Audio Description Audio Descriptions are not currently confirmed and will be updated soon.
American Sign Language (ASL) Interpretation American Sign Language Interpretation is not currently confirmed and will be updated. For any questions about accessibility at SFFILM Events, please email ADA@SFFilm.org.