Sun, Nov 7, 2021 at 4:30 pm PT
Guests Expected
Director Jonas Poher Rasmussen is expected to attend.
Description
Winner of the 2021 Grand Jury Prize for World Documentary at Sundance, this moving animated portrait tells the story of Amin (not his real name), a refugee from Afghanistan, currently residing in Denmark. Fleeing multiple crises in their homeland and across several continents, Amin relates not only his family's harrowing escape, but also coming to terms with being gay in a society that has no word for homosexual. In an innovative and revelatory stylistic choice, Rasmussen tells the story predominantly with animation, changing the visual style to reflect different moods as Amin reflects on both his past and the present.
Co-Presented By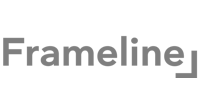 Director
Jonas Poher Rasmussen
Born in Denmark, Jonas Poher Rasmussen graduated from the Copenhagen film collective Super16 in 2010. He made his feature debut with the portrait film Noget om Halfdan (2006). Searching for Bill (2012), a mix of documentary and fiction, won the Nordic Dox Award at CPH:DOX and the international competition at DocAviv. He also directed the documentary What He Did (2015), which won the film critics' Fipresci award at Thessaloniki Film Festival. Flee (2020) celebrated its world premiere at Sundance Film Festival 2021, where it won the main prize in the World Cinema Documentary competition.
Film Details
Language Danish, English, Russian, Swedish, Dari
Year 2020
Premiere Bay Area
Runtime 90
Country Denmark, France, Sweden, Norway
Director Jonas Poher Rasmussen
Executive Producer Riz Ahmed, Nikolaj Coster-Waldau, Danny Gabai, Natalie Farrey, Jannat Gargi, Hayley Pappas, Matt Ippolito, Philippa Kowarsky
Producer Monica Hellström, Signe Byrge Sørensen, Charlotte de La Gourmerie
Writer Jonas Poher Rasmussen
Editor Janus Billeskov Jansen
Cinematographer Mauricio Gonzalez-Aranda
Music Uno Helmersson
Print Source NEON