Sun, Nov 3, 2019 at 8:30 pm
Vogue Theatre
Guests Expected
Director Alla Kovgan is expected to attend.
Description
One of the most rigorous and revered modern dancers, Merce Cunningham astounded and sometimes confounded his audiences with his unclassifiable performances. Alla Kovgan brings his work and life to the screen in vivid fashion, combining never-before-seen footage of the choreographer and insightful interviews with key members of his original company as well as close collaborators John Cage and Robert Rauschenberg, alongside contemporary renditions of his key works by the last generation of Cunningham dancers, shot in spectacular 3-D.
"Moscow-born filmmaker Alla Kovgan's feature debut Cunningham is what an artform celebrating the very nature and a practitioner of another artform should look and feel like. This is a good time to remember that nonfiction films can be theatrical experiences that demand to be seen on the largest screen possible." –Thomas Laffly, Variety
Co-Presented by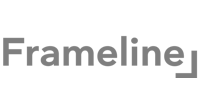 Director
Alla Kovgan
Alla Kovgan was born in Moscow and has divided her time between Europe and the US. She co-directed the feature documentary Traces of the Trade: A Story from the Deep North (2008), which was nominated for a Grand Jury Prize at Sundance. She has also directed several short films, including Surface (2000), Touch (2003), Arcus (2003), and Nora (2008).
Film Details
Language English
Year 2019
Runtime 93
Country Germany/France/USA
Director Alla Kovgan
Producer Helge Albers, Ilann Girard, Alla Kovgan, Elizabeth Delude-Dix, Kelly Gilpatrick, Derrick Tseng
Editor Alla Kovgan
Cinematographer Mko Malkhasyah
Music Volker Bertelmann
Print Source Magnolia Picturesdmccarthy@magpictures.commagpictures.com