A Tribute to Julia Reichert: A Woman's Work
More tickets may become available during Daily Noon Ticket Releases; check this page for updates.
Guests Expected
Filmmaker Steven Bognar, President and CEO of ITVS Carrie Lozano, Founder and Senior Adviser of Kartemquin Gordon Quinn, Documentary Editor Kevin Jones, and Founding Executive Producer of Independent Lens Lois Vossen are expected to attend.
Description
In December of 2022, the documentary community lost the brilliant, warm, and tenacious filmmaker Julia Reichert. A tireless advocate for womens' rights, workers' rights, and mentor to a legion of documentarians, Reichert's influence and generosity of spirit cultivated a global network of social crusaders who continue to shape the documentary genre today. As a director she was nominated four times for the Academy Awards, and won an Oscar for American Factory (2019), which she co-directed with her life partner Steven Bognar. Reichert helmed Growing Up Female (1971), Union Maids (1976), and Seeing Red: Stories of American Communists (1983)—all with Jim Klein; also A Lion In the House (2006), The Last Truck: Closing of a GM Plant (2009), and 9to5: The Story of A Movement (2020), among many other projects. A champion of collective work with deep ties to the Bay Area, Reichert's life will be celebrated with clips of her films, guest speakers, and a special new work-in-progress presentation about Reichert from Bognar.
AUDIENCE INFORMATION
A Tribute to Julia Reichert: A Woman's Work is being offered as a community celebration, free and open to the public. Attendees must RSVP for tickets.
Presenting Partners
Filmmaker
Steven Bognar
Steven Bognar is an Ohio based documentary filmmaker, whose films include American Factory 美国工厂, A Lion In The House, The Last Truck: Closing Of A GM Plant and 9TO5 – The Story Of A Movement, all co-directed with his late partner Julia Reichert.  Bognar's solo films include Personal Belongings, Picture Day, Foundry Night Shift and Last Reel.  Bognar has guest lectured at Harvard, Yale & Stanford Universities, and has taught filmmaking for over 25 years.  He is a two-time Peabody Award nominee, a two-time Primetime Emmy winner, an Academy Award winner and a member of the Motion Picture Academy.
President and CEO of ITVS
Carrie Lozano
Carrie Lozano joined ITVS as the President and CEO in August 2023. Most recently at the Sundance Institute, Lozano served as director of Documentary Film and Artist Programs, supporting boundary-breaking filmmakers across the globe. As president and CEO of ITVS, she will continue to protect independent artists' voices, editorial control, and copyright, while elevating nonfiction storytelling as an essential strategy for public media. Earlier in her career, she was a filmmaker, journalist and executive at Al Jazeera America and a senior producer of the award-winning investigative series Fault Lines. Lozano serves on the advisory boards of UC Berkeley's Graduate School of Journalism and PBS' Frontline, is a member of the Academy of Motion Picture Arts and Sciences, and is on the board of jurors of the Peabody Awards. She also serves on the board of directors of ProPublica.
Founder and Senior Adviser of Kartemquin
Gordon Quinn
Gordon Quinn is the founder and Senior Adviser of Kartemquin Films. He was the executive producer of the Oscar-nominated documentaries Edith and Eddie, Abacus, and Minding the Gap. Other producer credits include Home for Life, Inquiring Nuns, Taylor Chain, The Last Pullman Car, Golub, Hoop Dreams, Vietnam, Long Time Coming, Stevie, In The Family, Refrigerator Mothers, Milking The Rhino, and The New Americans. Recently he directed For the Left Hand, Prisoner of Her Past, A Good Man and '63 Boycott, the latter shortlisted for an Oscar nomination. Documentaries he executive produced include, The Interrupters, The Trials of Muhammad Ali, Dilemma of Desire, Raising Bertie, Life Itself, Represent, and Finding YingYing. Quinn helped create the "Documentary Filmmakers' Statement of Best Practices in Fair Use". He is a longtime advocate for public media, fair use, documentary ethics, and the role of the documentary in a democracy.
Editor
Kevin Jones
Kevin Jones has been editing documentary films for 20 years. He edited Dave Chappelle Live In Real Life, which had its world premiere as the closing night film of the 2021 Tribeca Film Festival, Voices Rising: The Music of Wakanda Forever which is currently streaming on Disney+, the Emmy award-winning A Lion In The House, which premiered at Sundance before airing nationally on PBS, The First Angry Man, Vernon Jodran: Make It Plain, and Burn, audience award winner at the Tribeca Film Festival and New York Times Critics Pick. He lives and works in the San Francisco Bay Area.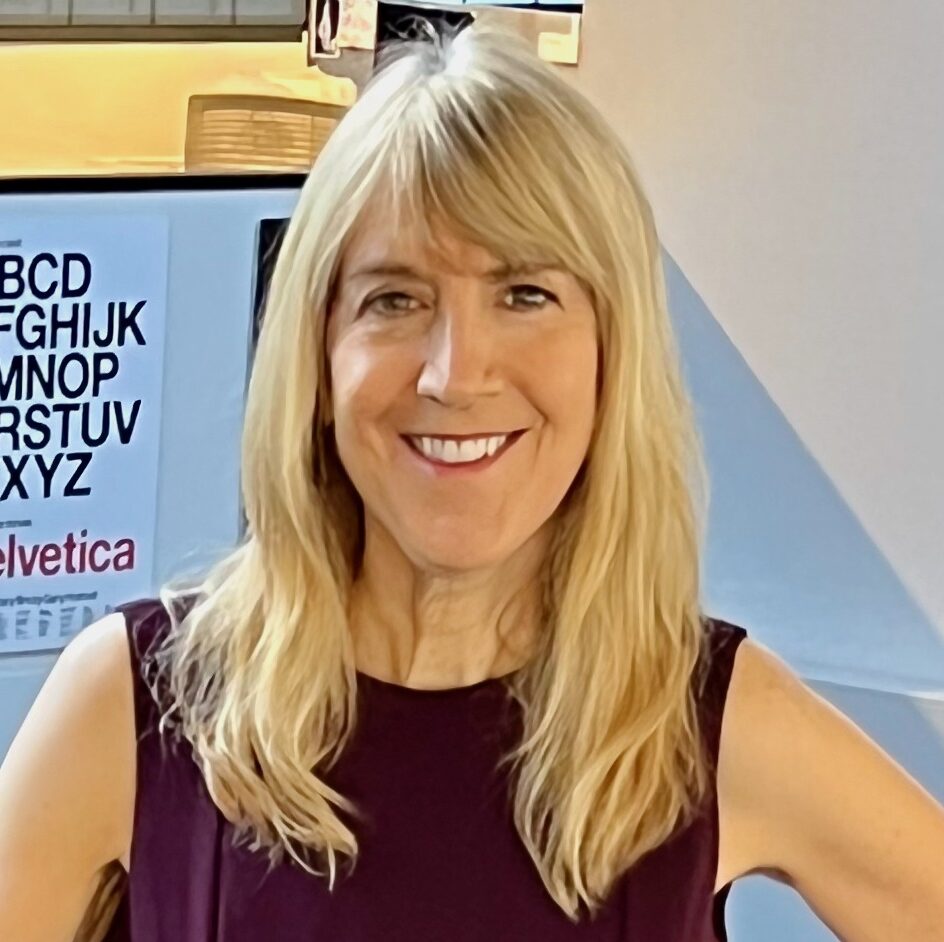 Founding Executive Producer of Independent Lens
Lois Vossen
Lois Vossen is the founding Executive Producer of Independent Lens on PBS. Each season, the series coproduces and presents 30-35 original documentary features, shorts, journalism videos with journalism outlets, and docuseries including Philly D.A. Independent Lens has received 27 Emmys, 28 Peabodys, 10 duPont Columbia Journalism Awards, 10 Academy Award nominations, and the 2013, 2014, 2015, 2017 and 2022 International Documentary Association (IDA) Award for Best Series. Vossen served on Television Academy Board of Governors and is on their DEIA Executive Committee. A member of AMPAS, she's juried DOC New Zealand, Toronto International, Shanghai International, SXSW, Palm Springs, New Orleans and other festivals. Previously, Vossen was Associate Managing Director of Sundance Film Festival and Sundance Labs. Coproduced and co-funded IL docs include If Dreams Were Lightning, When Claude Got Shot, One Child Nation, Belly of the Beast, I Am Not Your Negro, The Black Panthers, Newtown, TOWER, Trapped, among others.