FilmHouse Residency
SFFILM's FilmHouse residency program provides Bay Area-based documentary and narrative filmmakers with artistic guidance, office space, a vibrant creative community, and support from established film industry professionals.
Applications Closed
Dedicated professional advisors
Office space & editing suites
Specialized industry talks & mixers
Where Bay Area Filmmakers Connect
FilmHouse provides an environment where local filmmakers can gather with their colleagues, collaborate on projects together, share resources, get peer-to-peer feedback, find new networks, and more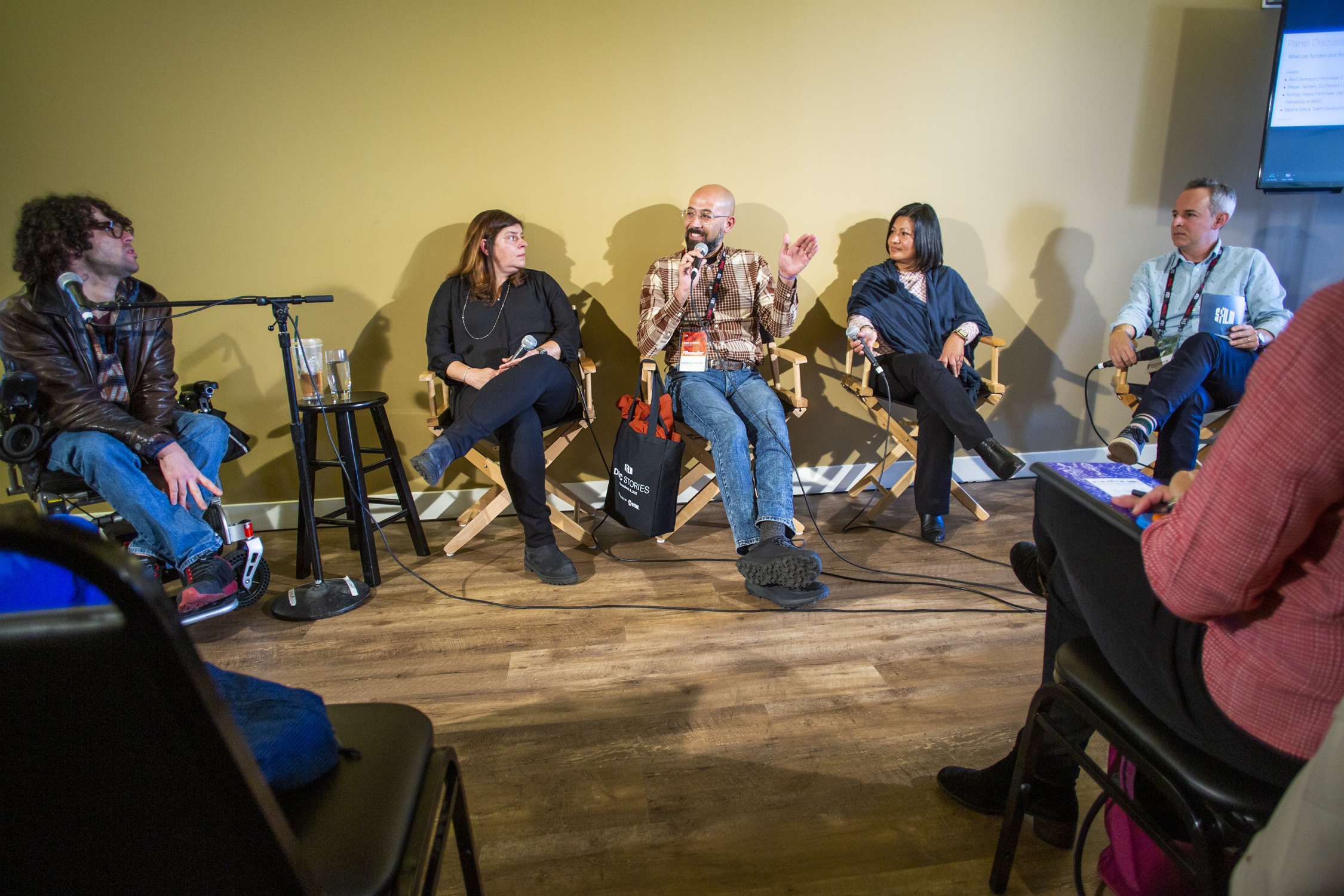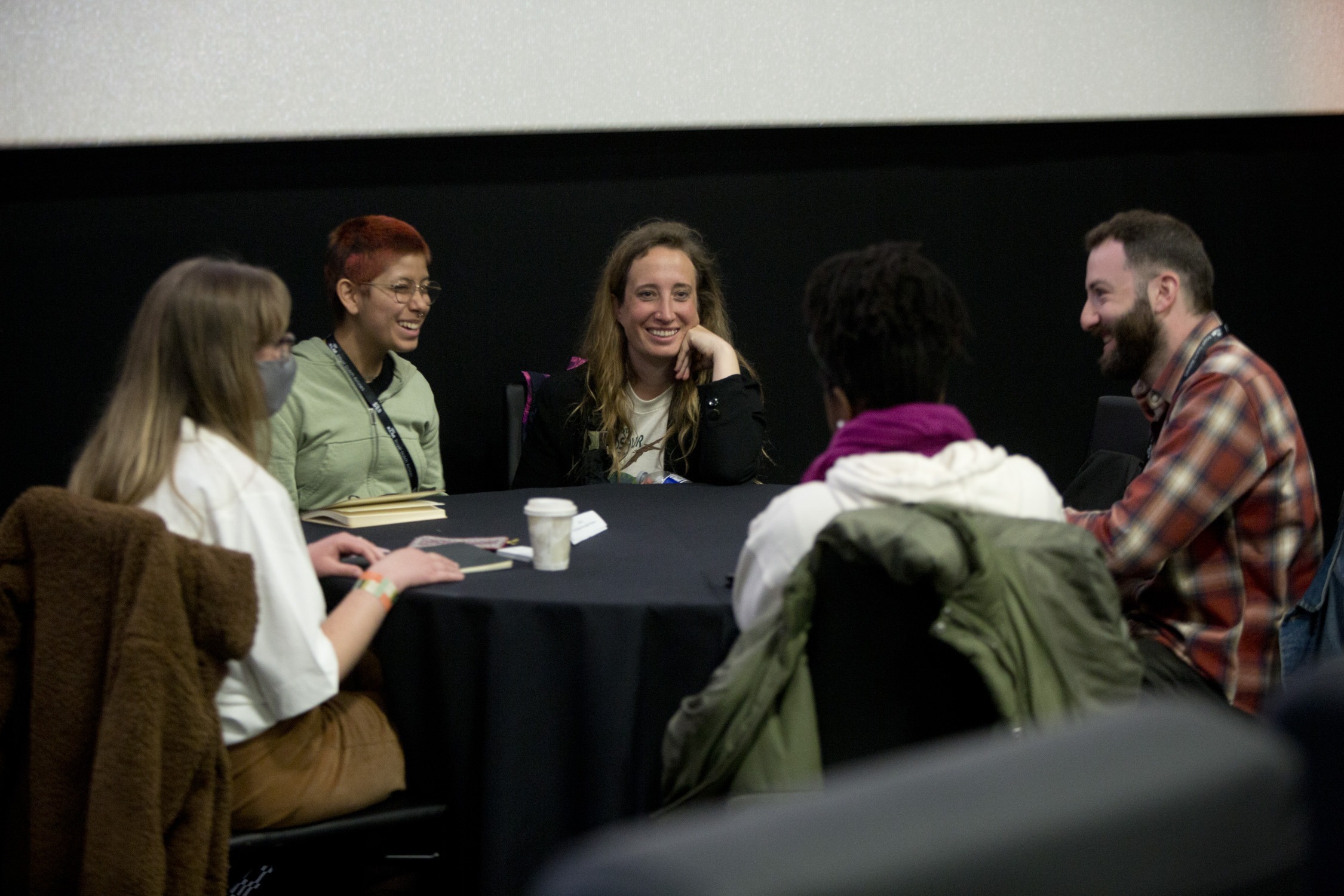 A Dedicated Support Structure
FilmHouse residents get year-round access to a strong network of support from professional advisors, SFFILM Makers staff, visiting industry professionals, and established artists from the Bay Area and beyond
Year-Round Filmmaker Programming
The SFFILM Makers team programs relevant and engaging filmmaker events at FilmHouse, including industry talks, table reads, work-in-progress screenings, pitch sessions, and more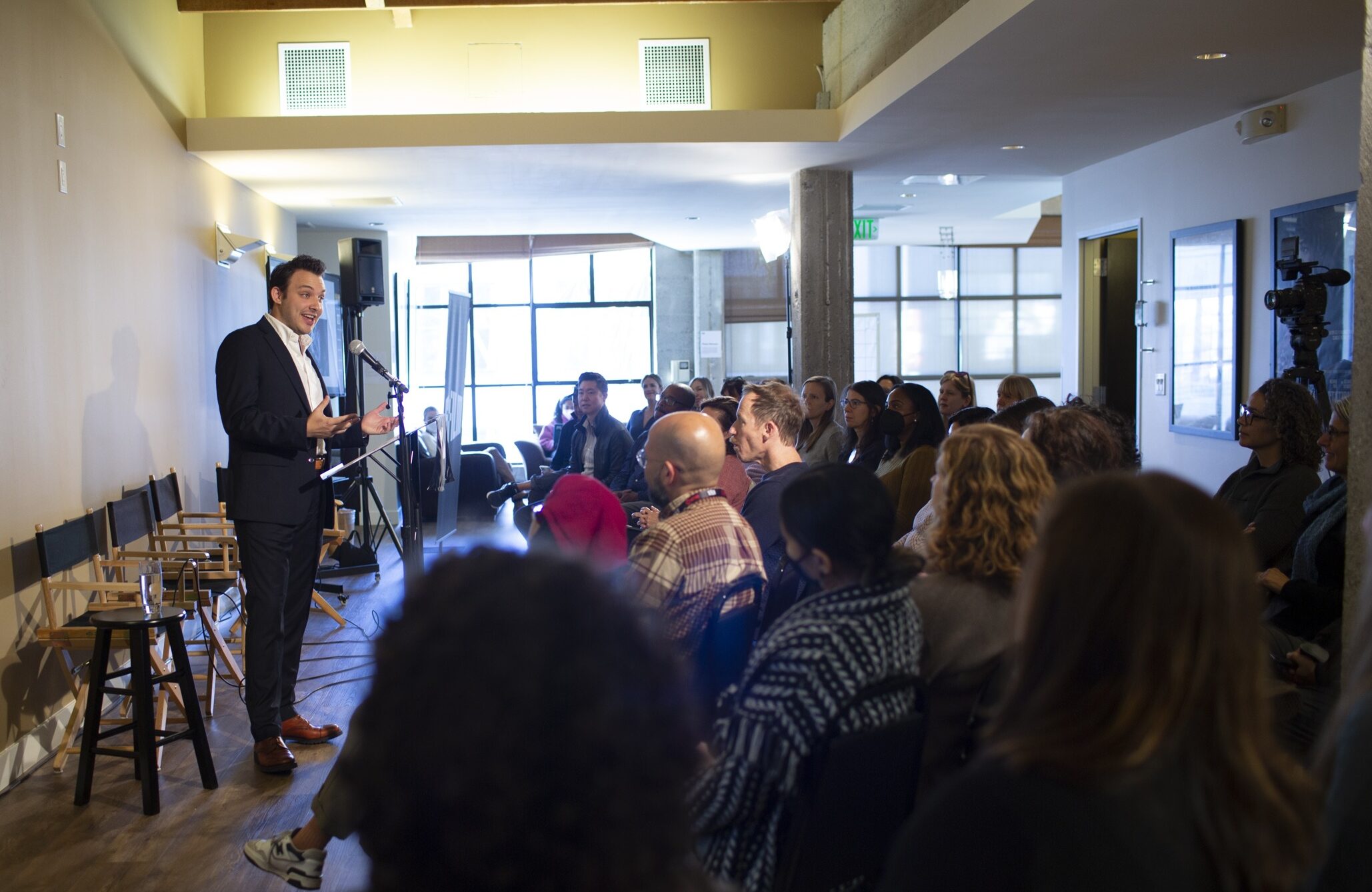 Join Our Community
FilmHouse—the only year-round filmmaker residency program of its kind in the United States—supports narrative and documentary films by making office space available to independent filmmakers actively engaged in various stages of production. Located in San Francisco's SoMa neighborhood, FilmHouse is made possible by the generous support of the Kenneth Rainin Foundation and San Francisco Film Commission. FilmHouse provides essential support to local and visiting filmmakers by fostering a thriving creative community that encourages collaboration, resource sharing, peer-to-peer feedback and networking opportunities. A major component of SFFILM's Artist Development program, FilmHouse functions as a vibrant workshop and creative hub for filmmakers of all kinds.
FilmHouse currently holds 21 filmmakers engaged in 12-month residencies, all working in early project stages of screenwriting and pre-production. Typically throughout the year there are roughly 10–20 visiting filmmakers from our other Artist Development programs that utilize FilmHouse work space.
Not sure if full-time residency is right for you, but want to check out FilmHouse events? Sign up to the Filmmaker Interest List to get more information!
SFFILM Makers Creative Advisory Board
All residents have access to consultation from the SFFILM Makers Creative Advisory Board, as well as to a robust guest speaker series featuring lectures and presentations by leading industry professionals, resident-led workshops and work-in-progress screenings, invitations to SFFILM networking events, and numerous other community-building programs.
Current Advisors:
Tiffany Fisher-Love
Jim LeBrecht
Irvin Liu
Keetin Mayakara
Alexandre Moratto
Rodrigo Reyes
Maria Santos
Masashi Niwano
Joshua Moore
Rosa Morales
FAQs
Do I need to live in the Bay Area?

Yes, all residents must reside full-time in the Bay Area.

When are applicants notified?

Applicants will be notified of their status by mid-November

Do you only support Feature-length Documentaries and Narratives?

The residency program supports filmmakers working on documentary, fiction, and hybrid feature-length films as well as shorts and episodics.

What is a co-applicant? How do I know if someone on my team qualifies as a co-applicant?

A co-applicant in the case of the FilmHouse application, is a close collaborator like a co-director/writer or producer that will participate in the residency alongside you as a FilmHouse resident. A co-applicant is expected to actively participate in the residency to the same extent as the primary applicant and will be given full access to the residency. However, if you have a team member that is not sure they can commit to a full residency, they will still be allowed to attend meetings alongside you and work in the FilmHouse space as your guest.